DECEMBER 6, 2011 — I'm walking down the Bund, Shanghai's tourist center, which is essentially a monolithic concrete walkway adjoining the waterfront of the city's polluted Huangpu River. Chinese tourists yell needlessly loudly into their cell phones as they gaze across the water toward a particularly ugly continuation of Shanghai's soulless sprawl, the newly built Pudong skyline. The hodgepodge of glass and steel skyscrapers is so disorganized and tacky that I can only assume they were designed by 1950s-era elementary school children imagining "the future." Above, a blanket of dark clouds, swallowing the blue sky, hides any hint of the sun's existence.
"Where are you from?" asks a passing twenty-something Chinese girl, walking with two female, Chinese friends near the infamous Huangpu Park. The park, open only to the British during colonial times, is known for having had an entrance sign reading, "No dogs or Chinese allowed," though no sign with that wording ever existed. (Still, the actual sign didn't exactly warm the heart.) When I tell the girl that I live in California, she fires question after question at me excitedly, as though I am the first foreigner that she has ever met. She asks me if this my first visit to Shanghai, and she lobs questions about my life in the US. She tells me her name is Liu Sha and that her two Chinese friends, who don't speak English well, are visiting Shanghai from out of town. She tells me that the three of them are on their way to experience a "traditional tea performance."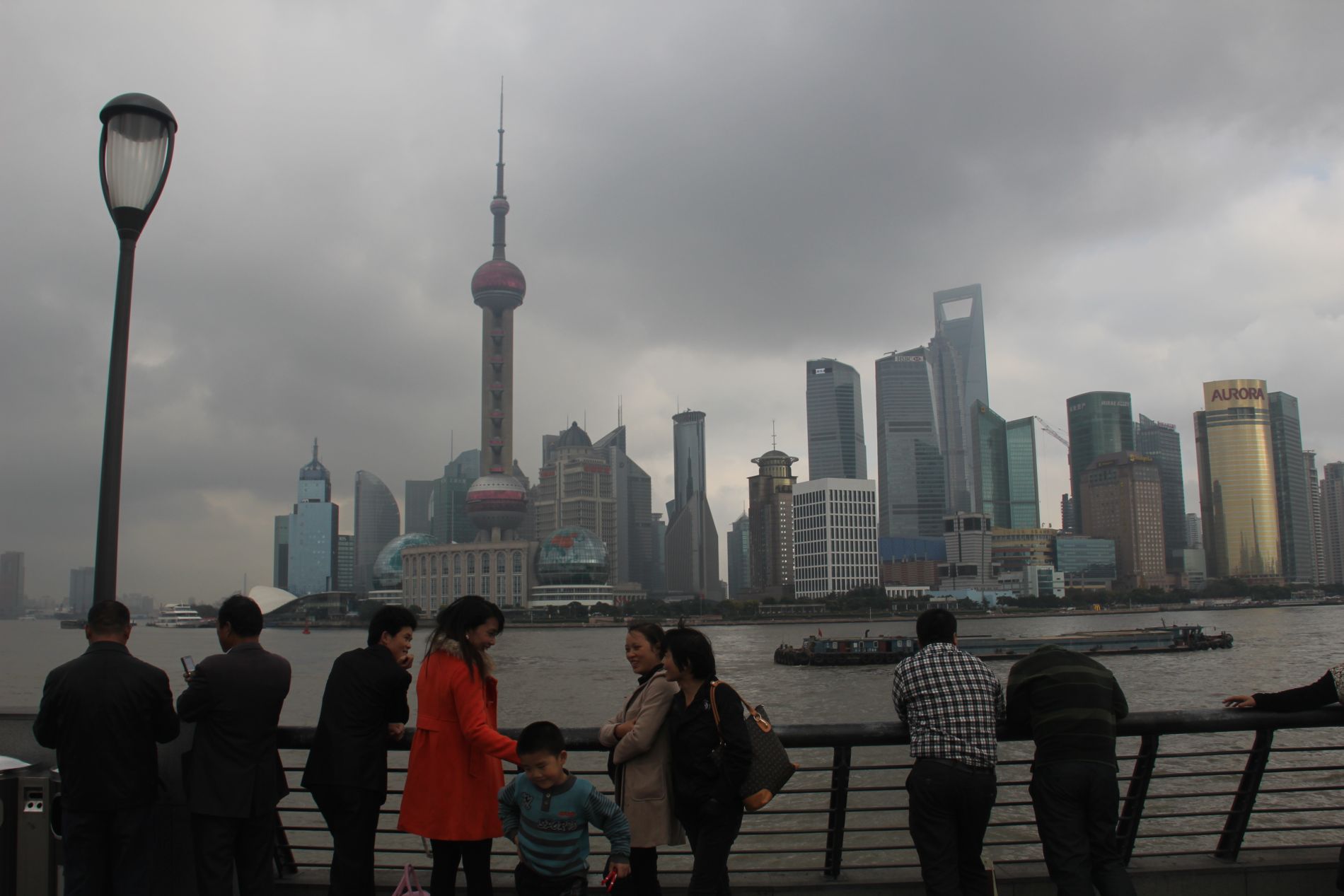 Shanghai's new Pudong neighborhod's skyline as seen from The Bund.
"Do you want join us?" Liu Sha asks, smiling. She seems breezy and warmhearted, and I'm excited that I've already found a Mandarin-speaker to help guide me on my first day in Shanghai. I've been frustrated that almost no one, not even most hotel employees, speak English, and most written material and signs are written only using Chinese characters. I'm embarrassed by my ignorance of Mandarin. Trying to deal with Chinese bus schedules and restaurant menus and city maps has already overwhelmed me.
But Liu Sha's suggestion that we visit a "traditional tea performance," makes me suspicious immediately. I've traveled to almost 40 countries, mostly without guides and groups, and I've been subjected to countless touts and scams. Partly due to luck and partly due to stories from other backpackers and guidebooks like Lonely Planet and Rough Guide, I've mostly avoided being tricked, and I vaguely remember reading a sentence a few days before in my China guidebook warning single men to avoid being dragged to "expensive cafes or Chinese teahouses." But Liu Sha's backstory and demeanor were so convincing from the beginning that nothing seemed strange to me until she suggested the teahouse.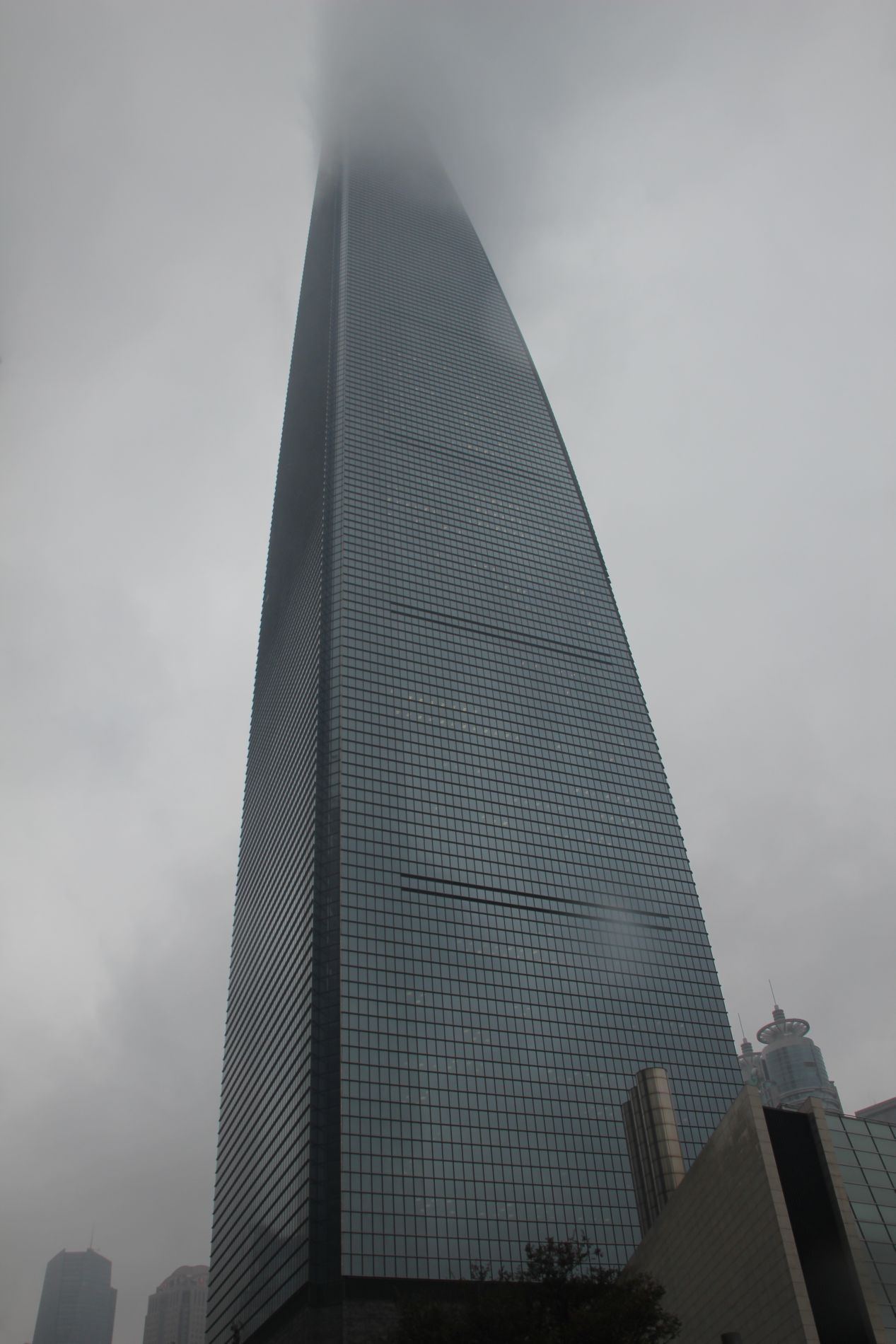 The world's highest observation deck sits on the 100th floor of Shanghai's World Financial Center.
"How expensive is the teahouse?" I ask her warily.
"We're not sure," she says credibly. "We're students and don't have much money, so if it's too expensive, we probably won't want to go either."
I'm starting to feel like I've stumbled into a David Mamet script, but I'm so tired and so relieved to be speaking English with someone that I decide to play along, if for no other reason than to see if, indeed, I'm the target of a con. How will the movie end?!, I wonder. These girls are too sweet to be con artists!
The three lead me down colonial-building-lined Yuanmingyuan Road, and I'm happy that they're helping change Shanghai from a cryptic puzzle into a pleasant adventure. I can almost feel the cloud of jet lag and anxiety hovering over my head starting to evaporate as we arrive at the teahouse. We're shown into a private room and, immediately, a Shanghainese-speaking tea pourer begins delving into the rich details of Chinese tea-drinking traditions.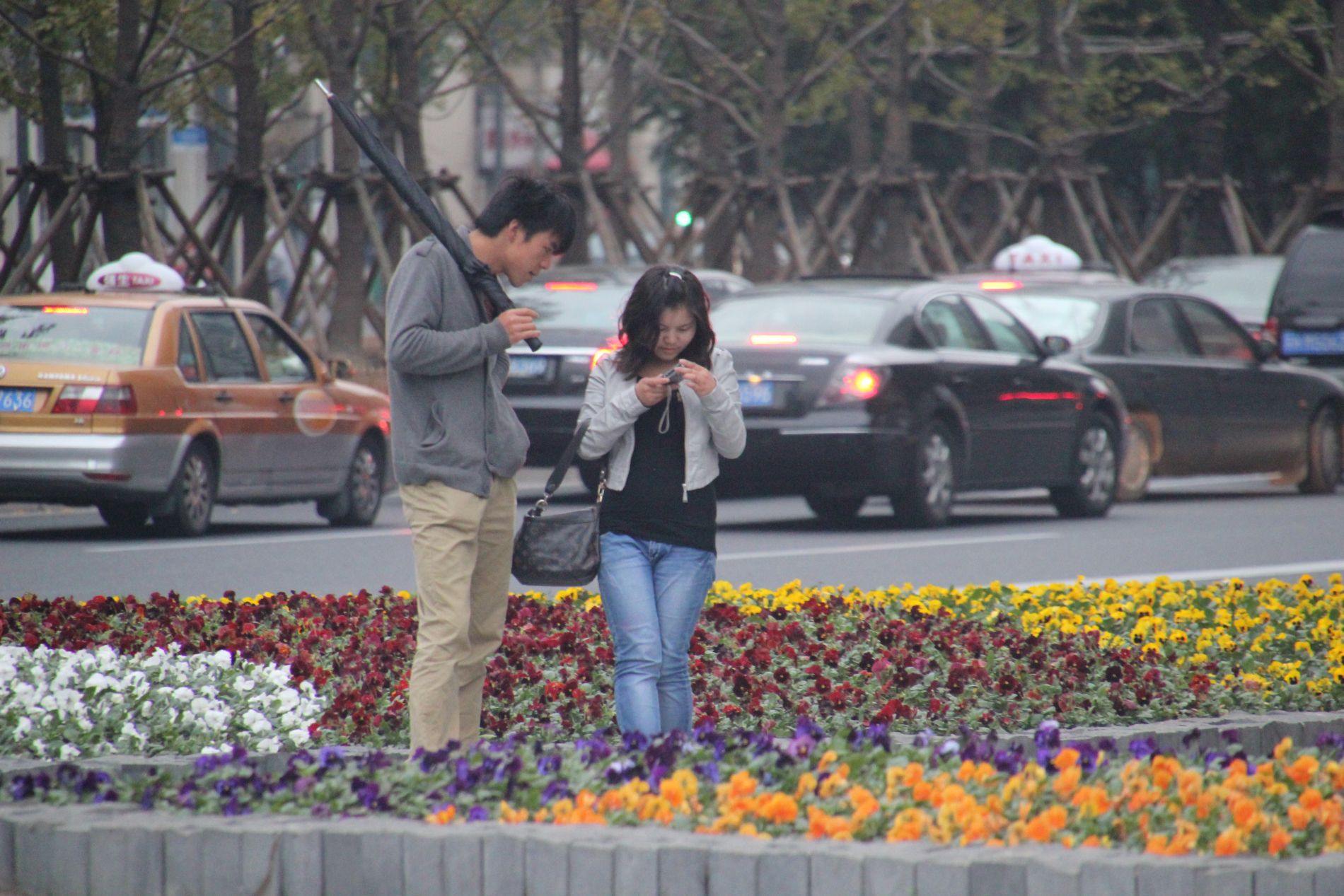 A couple on the Bund running the tea ceremony scam waits to pounce on an unsuspecting tourist.
Liu Sha translates the narration for me. She seems suddenly uninterested in the cost of experience. I ask to see the tea menu, which lists each tea tasting as Y60 (US $10), which, by the way, is ridiculously expensive for tea in China — even high-quality tea accompanied by a "performance." But, even now, I'm not totally convinced that I'm being conned, and I agree to try three teas, though it's not clear to me exactly why. I think I'm falling in love with the idea of being the target of a real-life House of Games, Matchstick Men, or The Usual Suspects. Meanwhile, Liu Sha deserves an Oscar for Best Performance in a Shanghai Tea Con for her convincing acting. I feel myself starting to sympathize with those lonely, elderly women that you hear about on the local television news, conned by phone hucksters relieving them of thousands of dollars for "investments." I realize that, they too, must realize, on some level, that they're being defrauded.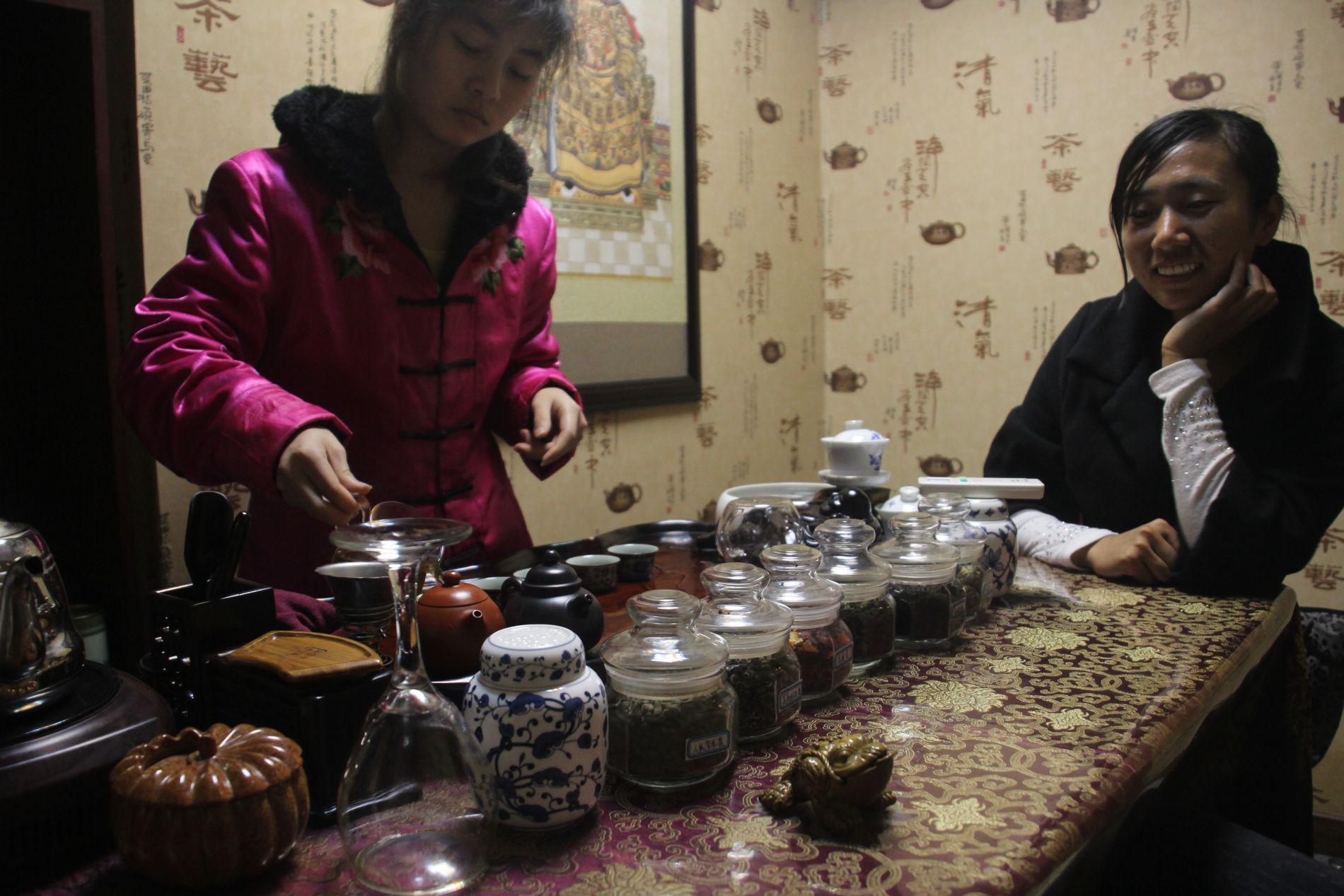 A woman pours tea during Shanghai's well-known tea ceremony con.
The tea pourer begins the "performance" by pouring hot water over a tea-god frog statue, then proceeds to serve us four teas in quick succession: ginseng, jasmine, fruit, and lychee. The teas taste great, and we enjoy talking about life in China and America with each other. Liu Sha tells me about the competitive job market in Shanghai, and she acts shocked when she discovers that I don't have a girlfriend. Her friends tell me that they're studying architecture at a college in a small city in northern China. I tell them about life in Los Angeles and my planned route across China. As we're drinking, they teach me how to correctly position my pinky finger (men keep it curled), and we all affix wet tea leaves to our faces below our eyes, meant to prevent "panda eyes" (dark circles). It's genuine fun.
When the ceremony is over, the tea-pourer asks if we want to buy any of the teas, and two of the girls take her up on her offer. The girls also want to taste more tea, but at US $10 per tea, I announce that I'm done. Then, our tea-pourer hands over a bill reading: Y1200 (about US $200). Liu Sha acts shocked.
"Since my friends are just visiting students from out of town, would you mind helping them out with the bill?" Liu Sha asks me, seemingly innocently. Of course, by now, though we've had a legitimately enjoyable afternoon, I know that this is the big reveal: it's definitely a con. (If it's not clear, the fraud requires the girls to convince a foreigner to pay an outrageously high, full bill for a large group of people drinking tea, tea that probably has a real value of no more than US $10 total. The teahouse even gives the girls some money in advance to make them seem sympathetic when they pay for a small part of the surprisingly-large bill.)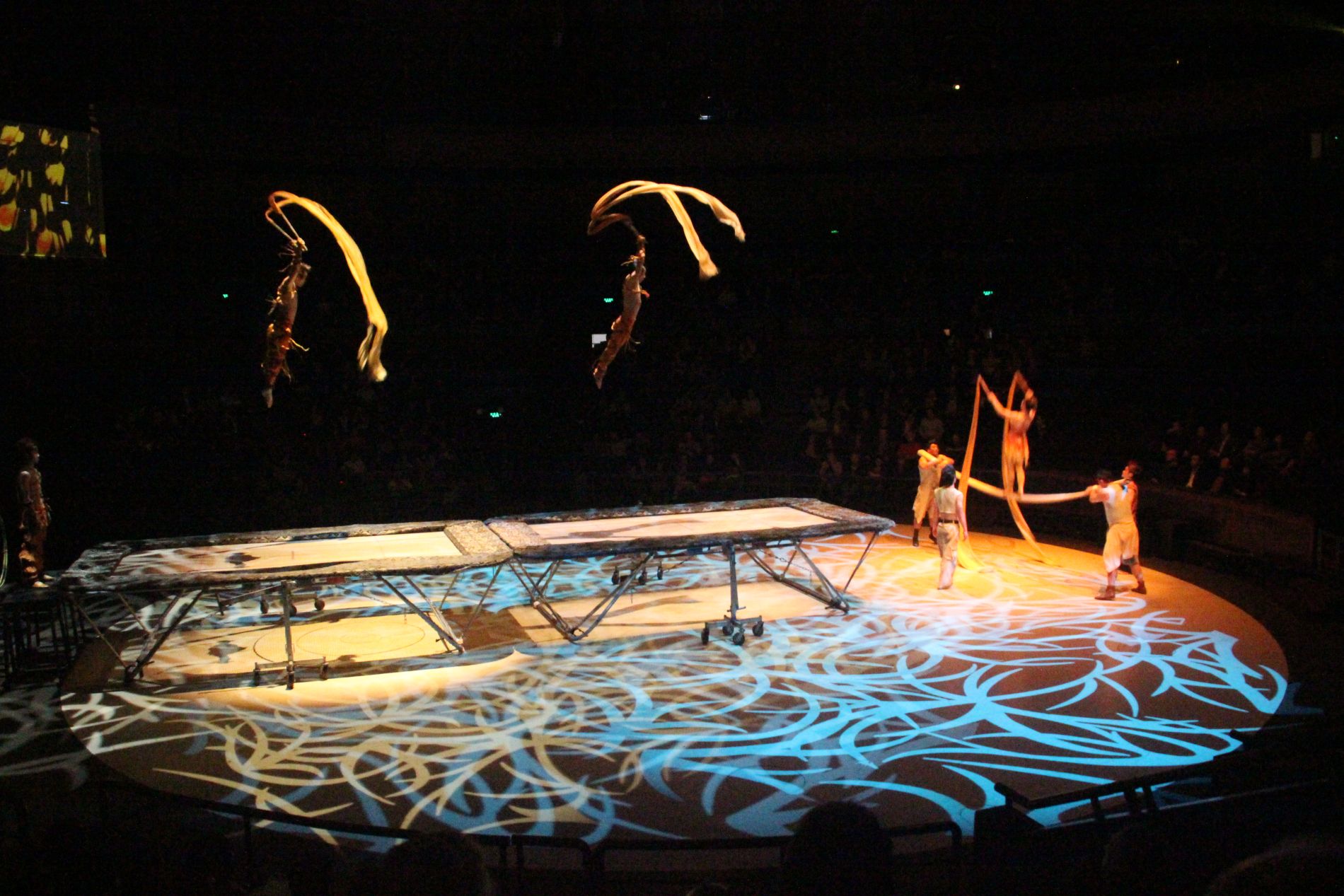 Chinese acrobats jump on trampolines at Shanghai Circus World.
"I'll pay for the three teas that I ordered, but nothing else," I say to Liu Sha, sternly. She flinches. I give the tea-pourer Y180 (US $30). This astronomical price for tasting tea is still a huge rip-off, but it's a far cry from the US $200 bill. (I've read that other travelers have been tricked into paying US $500 and more: see this video, this video, this blog entry, and this blog entry, the last by a guy who still hasn't realized he was tricked.) The other girls reluctantly "pay" for their portions of the bill — but, of course, the money they're using isn't even theirs. I realize that I should completely refuse to pay, but, I'm grappling with the fact that, for better or worse, I verbally agreed when we arrived to pay for three teas for myself. Strangely, the four of us continue the ruse as we leave the teahouse, as though we're still friends. The girls don't want to be embarrassed, and neither do I.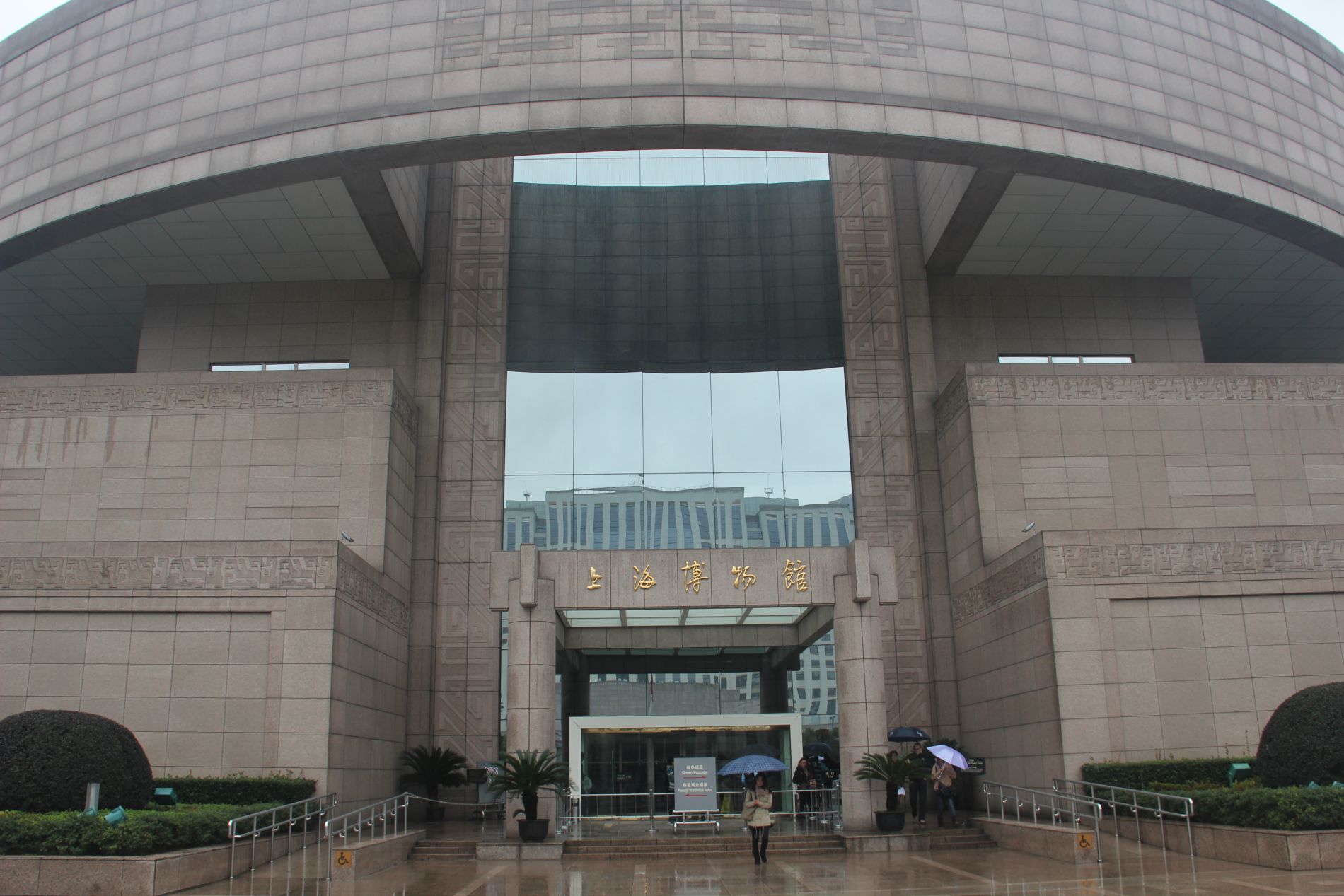 The Shanghai Museum
Over the next couple days, I go on to discover that many other bad reports I've heard from other backpackers about China are true. Locals seem to love spitting huge gobs of saliva and mucus whenever and wherever their mood compels them. People play music loudly with their phones in public, ignoring appropriateness. Mobs push and shove (instead of queuing) to get service at ticket booths and stores, with no concern for those around them.
All of this makes me think of Liu Sha and her friends. I find myself feeling dumbfounded, still, that someone so seemingly similar to me could be so soulless as to take such blatant advantage of the trust of a peer and disregard her moral obligations. Though Chinese Communism is based on being collectively minded, the tea con is an example of people acting more selfishly and carelessly than one might expect in such a culture. As The New Yorker writer Peter Hessler notes in his excellent Peace Corps memoir about his time in China: "But such collectivism was limited to small groups, to families and close friends… The average [Chinese] resident appeared to feel little identification with people outside of his well-known groups… Collectively the mobs had one single idea–that tickets must be purchased–but nothing else held them together, and so each individual made every effort to fulfill his personal goal as quickly as possible." Maybe, when people feel that a government is systematically taking care of them, they feel less obligated to care for strangers and are more likely to try to take advantage of them.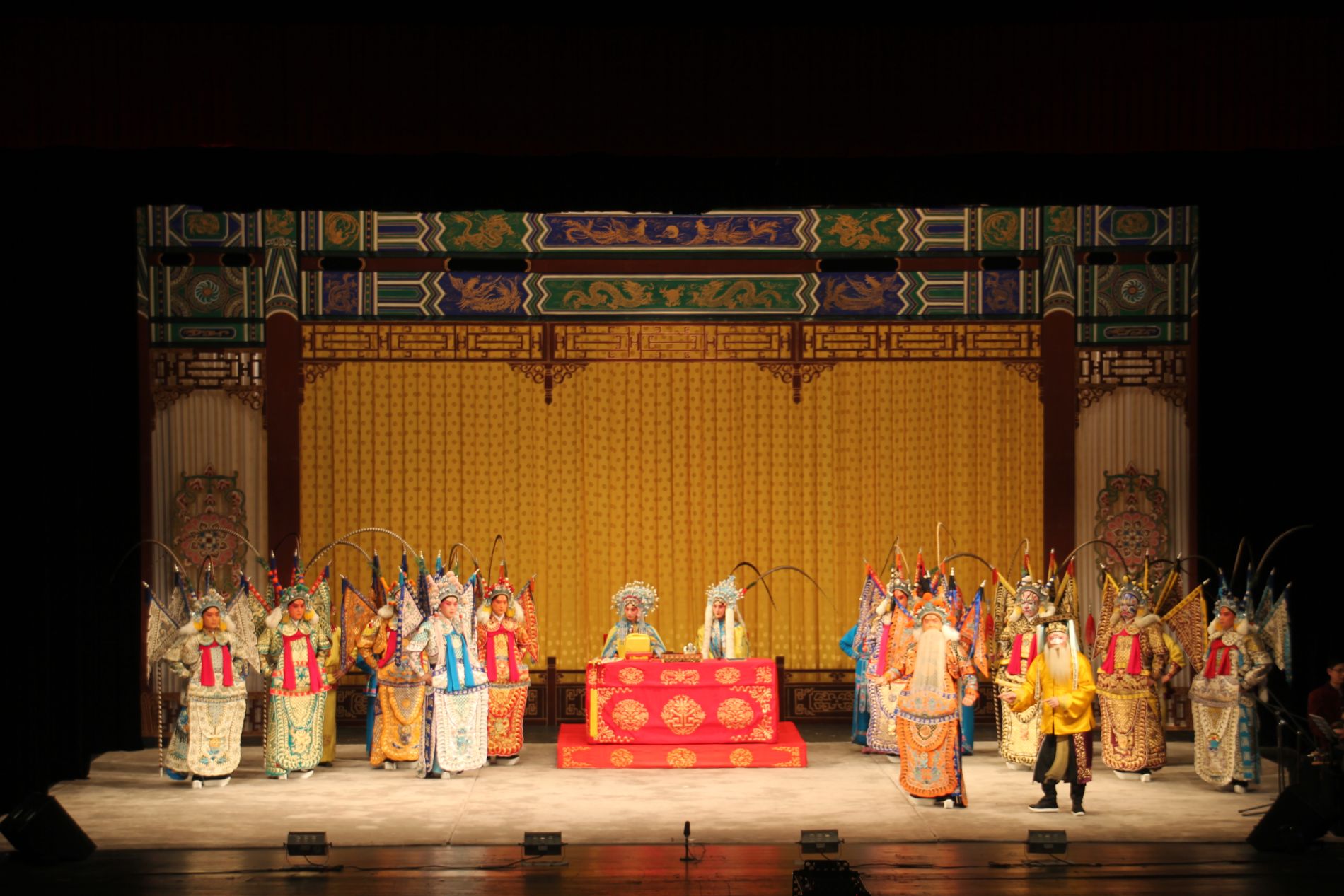 Actors perform during a Beijing opera at the Yifu Theatre in Shanghai, China.
Yet, despite my having to become accustomed to pronounced cultural differences, I still manage to enjoy Shanghai. I watch the acrobats at Shanghai Circus World fly through the air, contort themselves in unbelievable ways, and pilot motorcycles inside a huge metal globe (a fantastic daredevil act that no one should miss). I eat breakfast looking out at the view from the top of the insanely high World Financial Center in Pudong. And, on my last night in the city, I visit the Yifu Theatre to see a Beijing-style Opera. The opera, in Cantonese, is subtitled in Shanghainese. I can't understand anything the actors are saying, the music is far from melodic, and the story isn't visual, so I can't follow the narrative. But the costumes are beautiful, and somehow the absurdity of me, an English-only speaker, sitting in the Yifu Theatre, persuades me to enjoy it.
After the opera, I find myself strolling through Xintiandi, an upmarket outdoor mall with stores inside rebuilt traditional Chinese houses. As I'm walking, a beautiful Chinese woman with long, black hair, black tights and a short skirt stops me.
"Hey! I was sitting in that coffee shop and I saw you walk by! You're so handsome. Where are you from?" she asks me in impressive English. She shoots a big smile at me.
"Sorry, I'm on my way to dinner," I tell her, coldly. As I walk away, I have no idea whether I have avoided a con — or just a beautiful Chinese woman. I feel sad. In China, I've been taught to think only of myself.
Things to See in Shanghai, China
OVERVIEW: Fly to Shanghai's Pudong International Airport. The fastest way to get into the city is to take the Maglev train (Y50/US $8, 8 minutes) and transfer to the metro. You can also take the metro directly from the airport (Y6), but the trip takes 75 minutes.
OPERA: The Yifu Theatre (take the metro to People's Square) stages opera in a variety of regional styles. If you don't speak Mandarin, you'll have no idea what's going on, but I still enjoyed the cryptic performance and gorgeous costumes. Tickets cost Y30 to Y280 (US $5 to US $47), but the theater is so small that the cheapest seats are almost as good as the best.
ACROBATS: Shanghai Circus World (take the metro to the Shanghai Circus World station) boasts amazing acrobatic performances with impressive artistry and a truly mind-blowing daredevil motorcycle stunt. Tickets cost Y180 to Y580 (US $30 to US $97), but every seat in the round theater except the absolute cheapest tier is very good.
SHANGHAI MUSEUM: Lonely Planet describes the Shanghai Museum as a "must-see" and a "tour de force," but I find most museums boring, and this one was not an exception. But, if you're dying to see seemingly never-ending galleries filled with bronzes, ceramics, and calligraphy, take the metro to the People's Square stop. Admission is free.
WORLD FINANCIAL CENTER: You can take the metro to Lujiazui station and pay Y150/US $25 to go to the 100th floor and visit the world's highest observation deck (in the world's seventh highest building), or you can simply visit the restaurant/bar 100 Century Ave on the building's 91st floor (part of the Park Hyatt Hotel) and see almost the same view.